Engineering
Solutions Providers
As an innovating, problem-solving design manufacturing company, Nautical Structures reserves a percentage of its capacity for unique Engineered-to-Order products outside an already established line of tender-handling and boarding equipment. The company has developed specialized hydraulic systems, unique small submarine launching and boarding equipment, and handicap mobility products . Nautical Structures has become a key supplier to some of the most notable yacht builders in the world because of an ability to work with naval architects, along with designers and builders, in developing these unique boarding and tender-handling systems for their high-end ocean-going vessels.
Marine Engineering & Manufacturing
Programs Used:
Autocad
Cosmos - FEA
Solidworks – 3D
CAM Works
Sigma Nest
Over 500,000 drawings currently in our Library.
One of the only companies in the US who has been approved for MCA certification on their cranes.
Dozens of SOLAS/Lloyds approved designs.
Approved under the stringent requirements of ITAR-International Traffic in Arms regulations.
The Solution Process
The architect for our customer will work closely with our engineering department, many times providing us with visuals like the one below, allowing us to easily integrate our systems into their boat.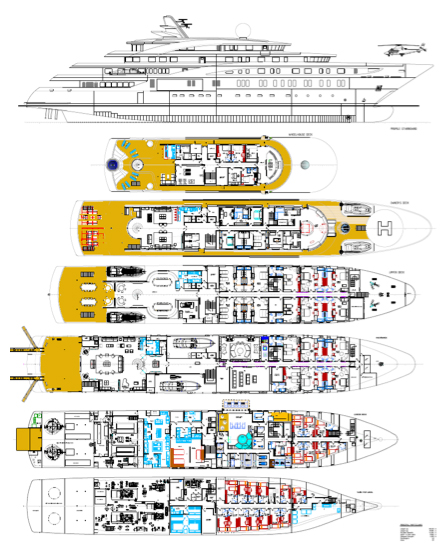 Sales Drawings to Present Quotations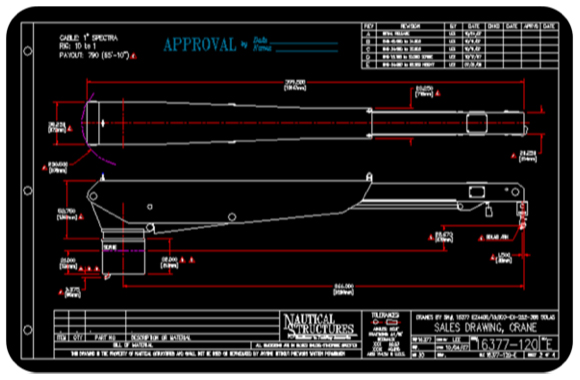 3D Drawing Capabilities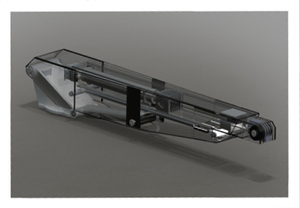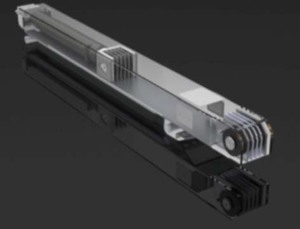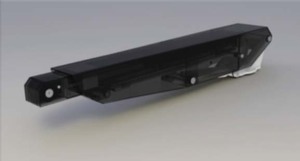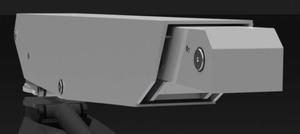 Finite Element Analysis