NS Telescopic Hydraulic Crane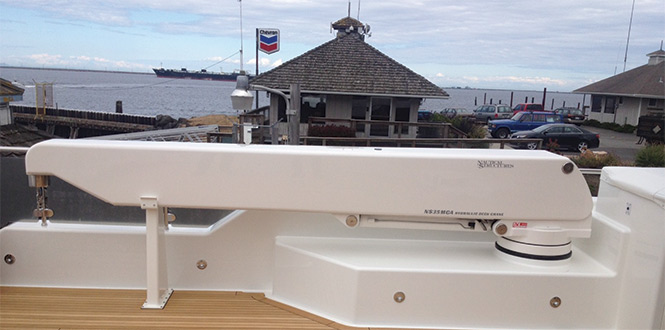 Specifications
NS Series
Telescopic Hydraulic Crane
1,000lb - 3500lb
(454kg - 1587kg)

Capacity: 1000lb (454kg) to 3500lb (1587kg) maximum hoist capacity, capable of the full rated capacity in any position without restriction.
Stowed dimension: From 79in / 2.01m to 144in /3.65m measured from the center of rotation to the end of the boom.
Hydraulic telescoping boom: Lengths available from 121in (3.07m) to 240in / 6.09m.
Hydraulic Linear Winch system: Standard with integrated lift overload protection; a totally non-fouling, silent operating winch design.
Constant Payout: Hydraulic linear winch travels with the telescoping boom extension enabling constant cable payout length for superior control and ease of operation.
Hydraulic boom luffing: Capable of the full rated capacity at any boom angle.
Hydraulic cylinders: With integrated safety valves for unsurpassed dependable safe operation.
Hydraulic Power Unit: Available based on davit system requirements.
Hydraulic power rotation/slewing For enhanced control and ease of operation.
Remote Control: Hand held push button/rocker switch available in tethered or wireless proportional.
Mounting: Aluminum standpipe, thru deck mount or pedestal base deck mount, bolt or weld down style .
Paint: The davit is finished to Nautical Structures highest level of quality with urethane paint products.
Testing: System assembled and tested prior to shipment.
1-YEAR WARRANTY: Including materials and workmanship, electrical, hydraulic and labor, see warranty for details.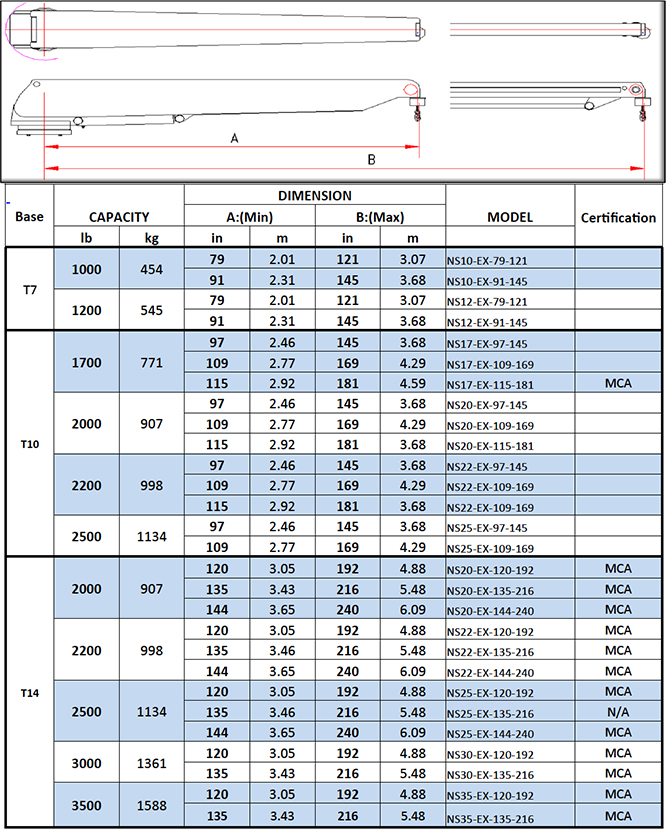 Click to print NS Series Hydraulic Crane specification sheet