Architectural
Integrated Dock Lift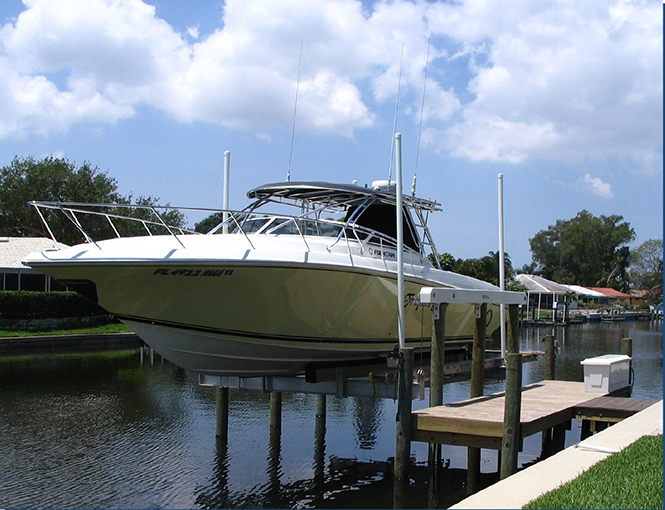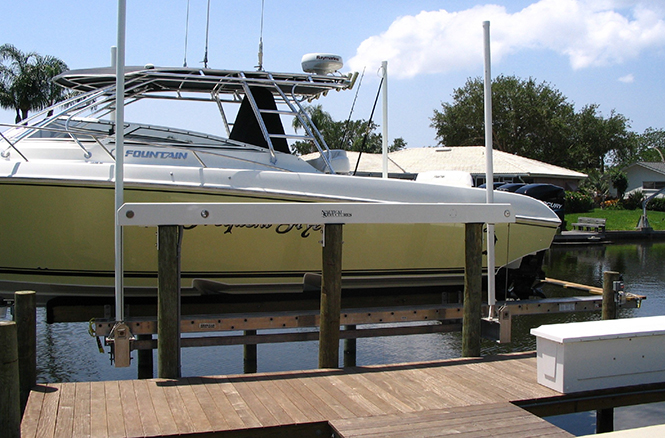 Traveling Trolley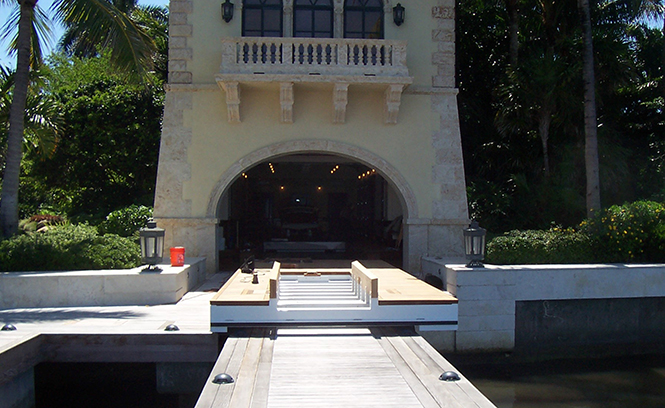 The Boat house, home of a 38' Riva. The requirements were to build a Traveling Trolley to carry the Riva to the dock to be deployed by a Nautical Structures EZ-8000lb Knuckle Boom EX Crane.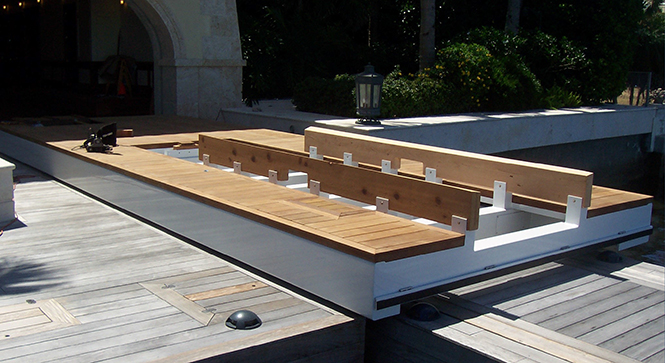 Traveling Trolley
and
EZ-8000lb Knuckle Boom - EX Crane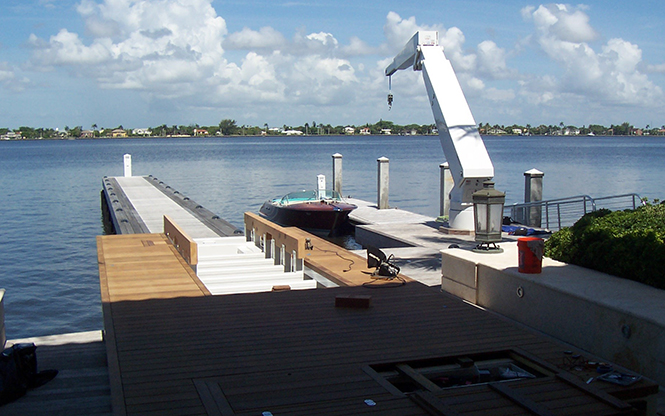 Pictured here are the Traveling Trolley, Nautical Structures EZ-8000lb KB-EX Crane and the 38' Riva. Both the Crane and Traveling Trolley are radio remote controlled and self propelled. The Trolley upon returning home automatically recharges its batteries.
Residential Hydraulic Escape Ramp
This custom gangway-style escape ramp was installed onto a residence for emergency situations and home protection.