Nautical Structures' knuckle-boom crane
Monday, March 25, 2013
by Captain Noel Kormos, M/Y Azteca II
Read full article on The Crew Report's website
In the autumn of 2012, after many issues on and off charter season with our original Opacmare Galactica deck crane, it was decided to upgrade to a better and more versatile crane. I chose Nautical Structures as they are known for their most excellent support and quality products.
We have just installed the new knuckle-boom crane from Nautical Structures and it is an impressive piece of equipment. The versatility and the ability to do numerous tasks in less than half the time it used to, will sure help us with guest activities in our next charter season.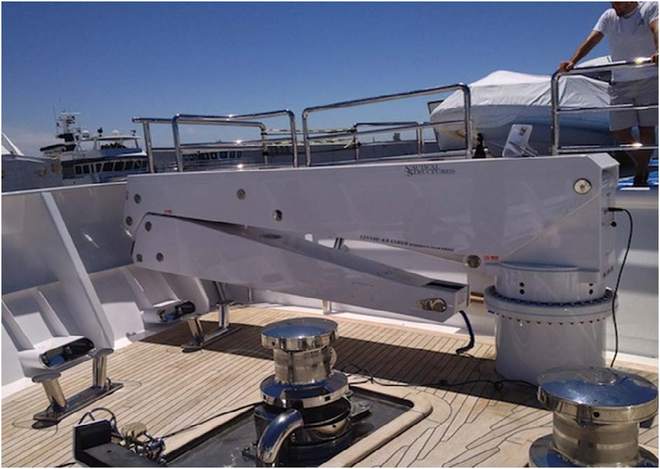 Previously we had to remove numerous handrails to be able to access and launch our tenders and water-toys, but with this new style of crane, we can gain access quickly and efficiently to all our toys without ever having to remove stations. This ultimately allows us to focus more crew elsewhere and again minimizing time to complete our tasks.
As a company, Nautical Structures presented a professional and positive outlook, while delivering the crane ahead of schedule. I am happy we choose Nautical Structures and would recommend to all captains and owners.